Little Leaguer
Join Date: Mar 2013
Posts: 1
Help needed identifying autographs on baseball?
---
Hello Everyone,

I'm having trouble identifying the autographs on a baseball autographed by members of the 2010 Texas Rangers team and I would greatly appreciate help.

Thank you!!!
Okay, so from the first pic. I know for a fact that the 2nd to the top autograph is from Matt Harrison. Take a look: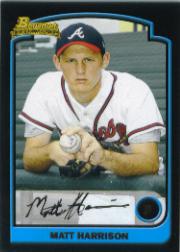 The same, right?
On the third picture, the autograph on the top is from Rich Harden.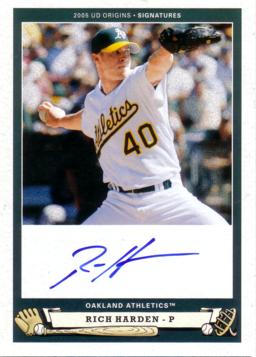 I think what you have is a semi-full team signed ball. I would suggest going to the 2010 Texas Rangers roster and looking at all the players, and comparing the autographs to the ball. You have a better angle at it, so you would be a better judge.
For now, that's all I can say.
You could always take it into a Pawn Shop and say some random crap and have them authenticate it or give you an idea on who you have on the ball. I've done that a couple times, it works.. I never sell it, I just go in their for free evaluation. Just give them a ridiculously high price when they ask to buy it, and they'll be like "Hell No" and you just walk out the door. But make sure you get their evaluation first!
---
To view links or images in signatures your post count must be 10 or greater. You currently have 0 posts.
Swiggity swoogity comin fo' that booty.
Little Leaguer
Join Date: Jun 2016
Posts: 2
I need help identifying this signature what team and who is the ball is from Milwaukee
Little Leaguer
Join Date: Jul 2016
Posts: 2
Hello,

I have an attic find, autographed baseball and I just can't figure out the person's name.

Anyone have a clue?
Little Leaguer
Join Date: Jul 2016
Posts: 2
Can't figure that first name to get started, JOUO ?
Currently Active Users Viewing This Thread: 1

(0 members and 1 guests)
Posting Rules

You may not post new threads

You may post replies

You may not post attachments

You may not edit your posts

---

HTML code is Off

---